Hi there, this is Yumi.
Have you been to the Toyko Diney Land?
Compared to the California Disney World, it is pretty small.
The good thing is, their service.
It is always perfect.
Japanese quality.  And Walt Disney quality.
During the summer, you can buy the evening ticket.
That is 3900yen,
You can enter to the park after 5:00pm.
This summer, the Tokyo Disneyland have a new special show at the Cinderella Castel.
I went to see the show, and that was soooo amazing.
All the charactors and short stories of disney animations are projected onto the castel.
The show stars at 8:30 and 9:30.
You need to try the lottely for the front seats if you get one, you can see the show at a perfect spot!\
The lucky tickets!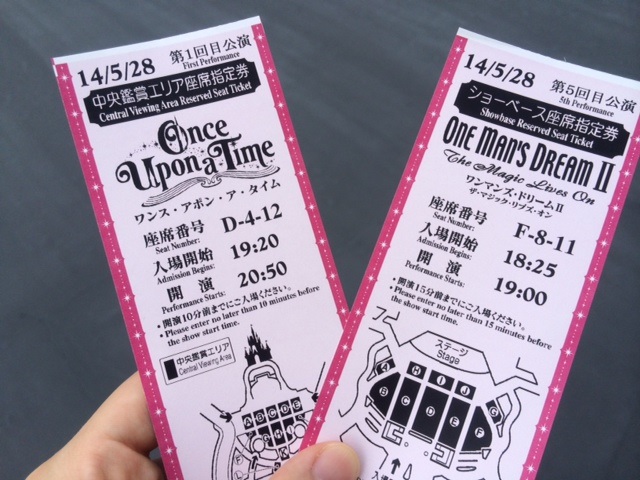 Tokyo disneyland is always crowded, especially kids are on their summer vacation.
It's a bit hard to see the show if you can't get the seat.
However tokyo disneyland has a lot of amazing  attractions and shows.
Electrical Parade is always fantastic.
The tokyo disney sea is very romantic at evening, especially recommended for adult people.
http://www.sachicon.com/disnyrezort.html
http://blogs.yahoo.co.jp/coromaru202/33710210.html
How romantic!
I saw wonderful moment, proposing under the castel!!!
I hope you all like the Tokyo disneyland and the disney sea!
Enjoy the summer after 5!
yumi xxx